Reading Time:
3
minutes
In working with small companies of 10-30 employees I've realized the need for solidifying a lean content team. My theory is that you only need three roles to make up a great lean content team for a small to medium-sized company.
Every company should have a dedicated director of marketing. If it's a tiny, tiny company the CEO might fill this role, but I think it's a mistake to not have a dedicated person separate. If your company is bringing in at least $500k a year in revenue, you should be able to afford a dedicated director of marketing.
The CEO needs to have someone they can talk to who can then manage the rest of the marketing process.
A CEO doesn't have time to manage the email marketer, SEO specialist, paid search specialist, designer, content writer, inbound marketer, social media person, etc. If they hire out contractors for all of those who work a limited amount of hours, there's still a management overhead.
So the CEO needs to designate a director of marketing to manage all of those, or contract out an entire marketing team with one agency. Managing the marketing process is a constant juggling match. The CEO can't also be in charge of the sales team, production, talk to investors, run finance, and more, and do it all properly.
Creating a Lean Content Team
My theory for a lean content team is composed of:
One inbound marketer (SEO, analytics, email, paid search, social media)
One designer
One writer/editor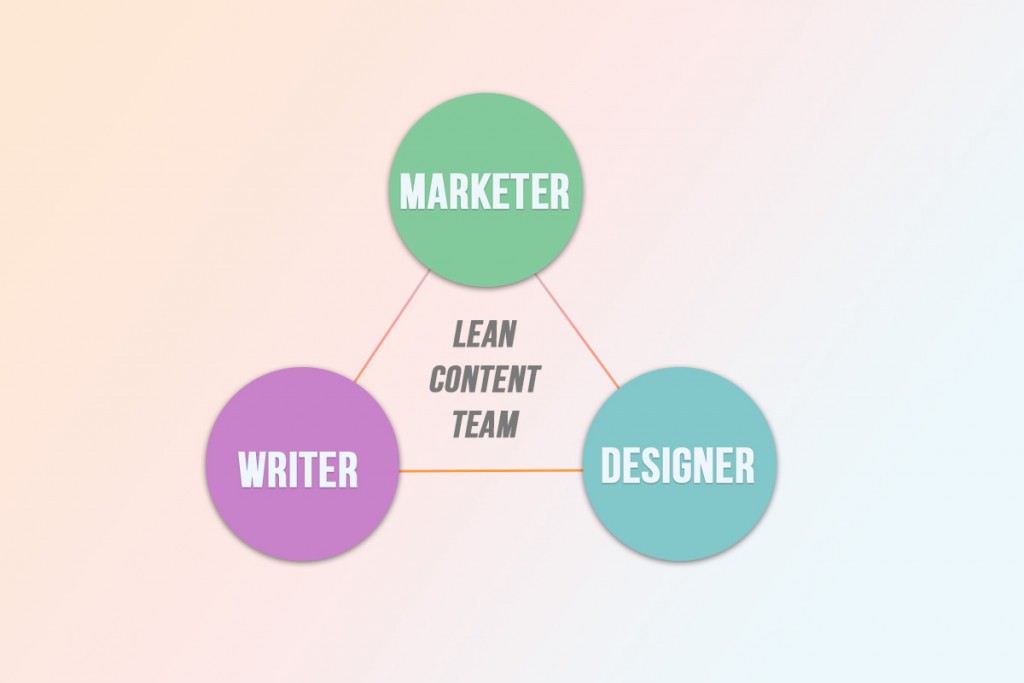 The forgotten part of this trifecta is most often the writer. Copywriting is extremely important. With the explosion of content marketing and general digital marketing, the writer is a core piece of this. But they are often forgotten. The writer should set the tone for the company communications, and work with the inbound marketer. The marketer should be doing some writing as well, but the main focus should be the overall strategy, and then execution on the individual channels, as well as analytics and reporting.
When creating excellent content, you're not going to get very far without a designer on your team. You've got to be producing exceptional ebooks, long-form blog posts, enticing social media images, and engaging emails. The designer works tightly with the marketer and writer in a tight feedback loop. Most often, the designer is not a writer and should not be tasked with writing content for their designs. Nor do they want to.
The marketer should be working on setting the strategy for the company, implementing that strategy, and testing different channels. They should be reporting on performance and working with the CEO on the budget and high-level strategy. If using contractors or agencies, the buck stops with the marketer who should have the final approval and look-over.
I believe it's a mistake to try to skimp on these three positions in a company. No matter what, if your company wants to grow, it needs to be spending "7 to 8 percent of your gross revenue for marketing and advertising if you're doing less than $5 million a year in sales and your net profit margin — after all expenses — is in the 10 percent to 12 percent range", according to Chron.com. However you want to decide on your marketing budget, make sure you choose a reliable method for making that decision and you're not just deciding what you can afford after everything else is paid for.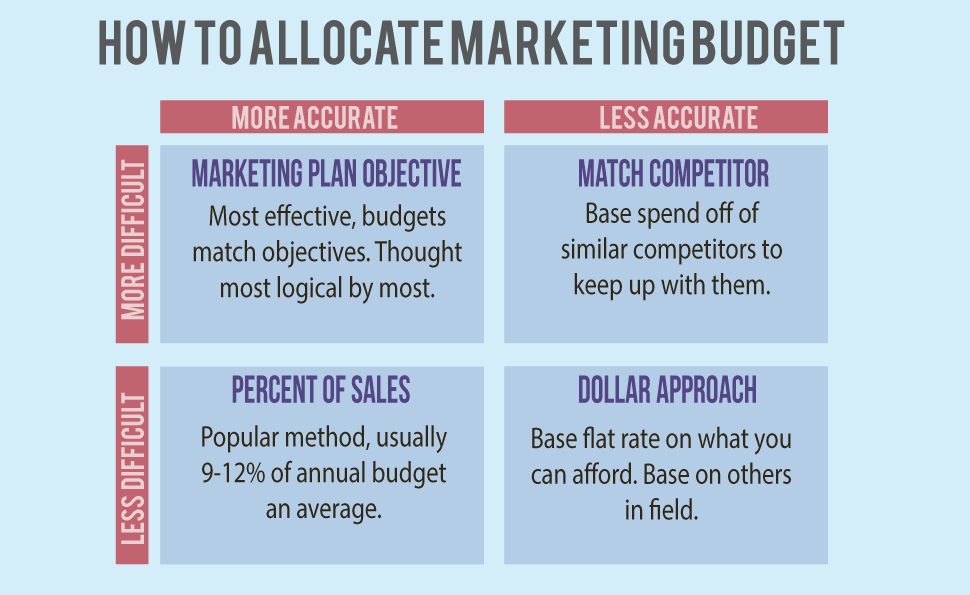 Source: Coastal Creative
Your two million a year in revenue business is not going to grow very fast with $2,000 a month dedicated to marketing. Your competitors will see your weakness and outspend and out-spend you.
To do their job well, your team members need to focus on what they're good at. Any small business will require their employees to be juggling multiple roles, but the CEO needs to ensure these roles are filled properly as soon as they can afford it in order to compete in this content marketing obsessed world.