Reading Time:
5
minutes
I try to keep tabs on content marketing agencies, as a content marketing, SEO and digital PR agency myself.
There's a lot of different types of content marketing agencies, here in this short list I've included 5 that I know well enough to recommend them for their work.
You should choose an agency based on these factors:
Who understands your vision and strategy and has the capability to act on it?
If you don't have a strategy, are they able to drive it for you?
Does the agency have availability and badwidth?
Have they performed work in your industry, or produced campaigns that have takeaways that would be helpful for you?
Are they helping you see the ROI or lack thereof?
Are they creative? Does it match the level you need, high, medium, or low creativity?
Are they organized?
Even with social networks like Tik Tok dominating the headlines, content marketing is still the most powerful way for most B2B and B2C companies to generate new leads and sales without annoying customers via outbound channels.
Although we at Green Flag Digital offer content marketing as a cornerstone service offering, we wanted to highlight some of the best and brightest in the industry. In fact, we're friends with a few of the owners and managers at these agencies.
There's plenty of work to go around and the agency-client fit in content marketing is a specific one. It's likely that for every company, only one or two agencies or consultancies are a strong fit. So do your research and go with the best culture fit.
Note: unlike agency aggregator websites offering you "100+" options, we are not sponsored by any of these agencies. In fact, we've done the opposite and hand-selected these based on years of observation and too much industry knowledge.
Green Flag Digital
We have to tell you when we're a good fit, and when we're not!
A good fit for:
Companies that want to create compelling, data-driven content that earns organic traffic and links
Companies that are in these industries: travel, home services, marketplaces, lead generation, super affiliates, and SaaS
Companies that are marketing-flywheel powered and see the long-term value of content marketing activities
Those who have a clear and concrete marketing strategy and business strategy
Not a good fit for:
Extremely quick turn around content for breaking news
Lower-quality, cheaper content
Content marketing that's just looking to gain a lot of backlinks and traffic fast, but no clear path to revenue
Black hat SEO tactics
We are a small team, so we can handle a few new clients a month that are mid-market sized, we're not tooled up for high-scale content production
Siege Media has seemingly exploded onto the scene in the last 7+ years and built a fairly sizable agency purely focused on content marketing for link building.
They freely share what new content formats and outreach strategies are working for them, and what to avoid. For example, this campaign on customer service statistics shared in their portfolio goes above and beyond typical dry statistics pages, making is a super compelling, shareable page: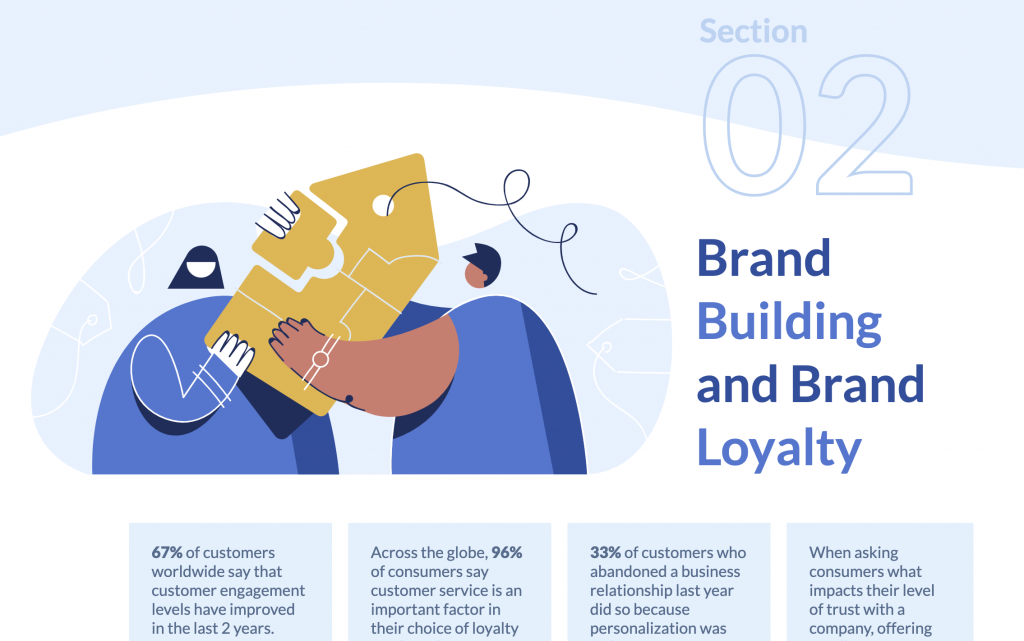 I've personally been a fan of Ross Hudgens's writing ever since his pre-agency days writing for his own blog. Ross's writing style is at a university level – packing in a lot of information punches and strategic ideas – when a lot the standard industry blogs just touch on surface-level ideas (aka middle school level).
Ross and the team are extremely generous with sharing their knowledge, giving away tips and insider tactics that no other agency does, in a counter-intuitive way. But the way Ross puts it, when potential clients hear how much work is involved, they end up just hiring Siege rather than do it themselves.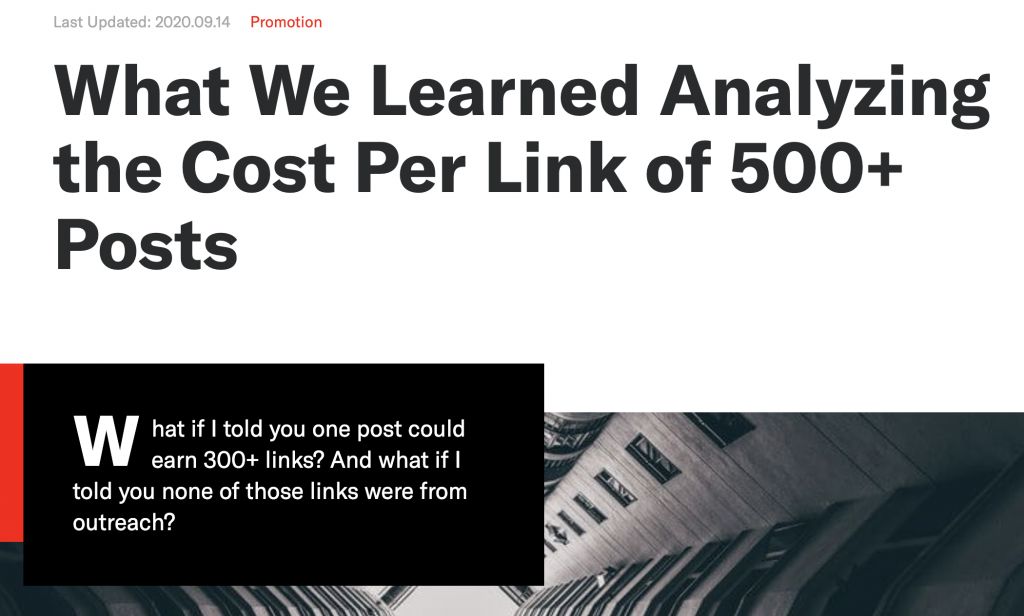 Siege Media has found a blue ocean and built an agile, smart company that delivers links and traffic for their clients, on repeat.
Some of their self-announced clients are in the finance, home services, and ecommerce verticals including Zillow, TripAdvisor, and Shutterfly. Check out their podcast and YouTube channel for a crash course in content marketing and link building.
Neomam is a U.K.-based agency producing some of the highest-quality and most innovative visual assets I've ever seen. They're creating 3D rendering images of sports cars and cities when no one else is. I've tried to look into how to get some of these assets made and they've truly built a moat somehow.

The CEO Gisele and founder Danny are quite approachable on Twitter and LinkedIn, and do a great job sharing ideas and wins from their 10+ years in business.
They also work with finance and home services companies, in addition to brand-name travel companies. Check out their blog to read up on their thought leadership.
Fractl has launched some of the most ambitious and successful content marketing and digital PR campaigns I've ever seen. It's not uncommon for their campaigns to get picked up by tier 1 publications, and see upwards of 200+ placements. Some campaigns have crossed the 500 linking root domain barrier.
What Fractl does that others don't is push the limits with data analysis, data science, and AI tools in their content marketing campaigns.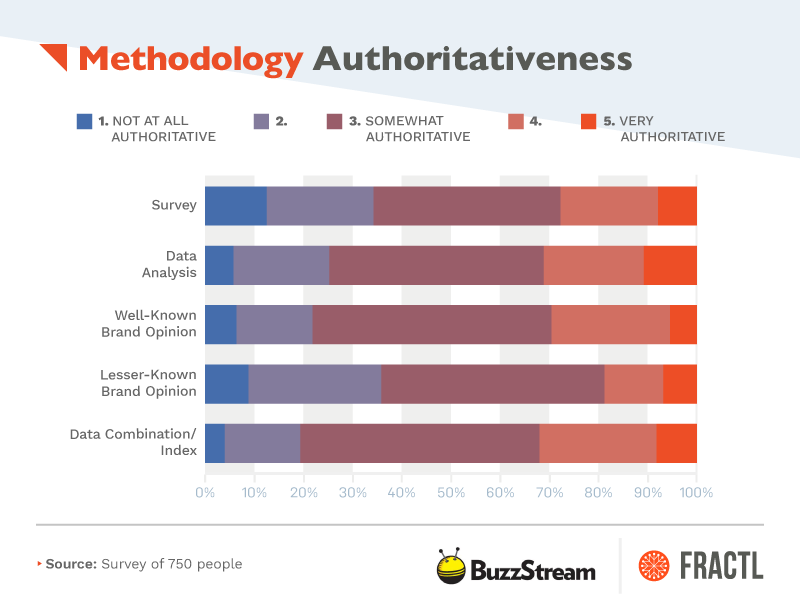 Many of their team members frequently contribute to Moz and break down what has and hasn't worked for them.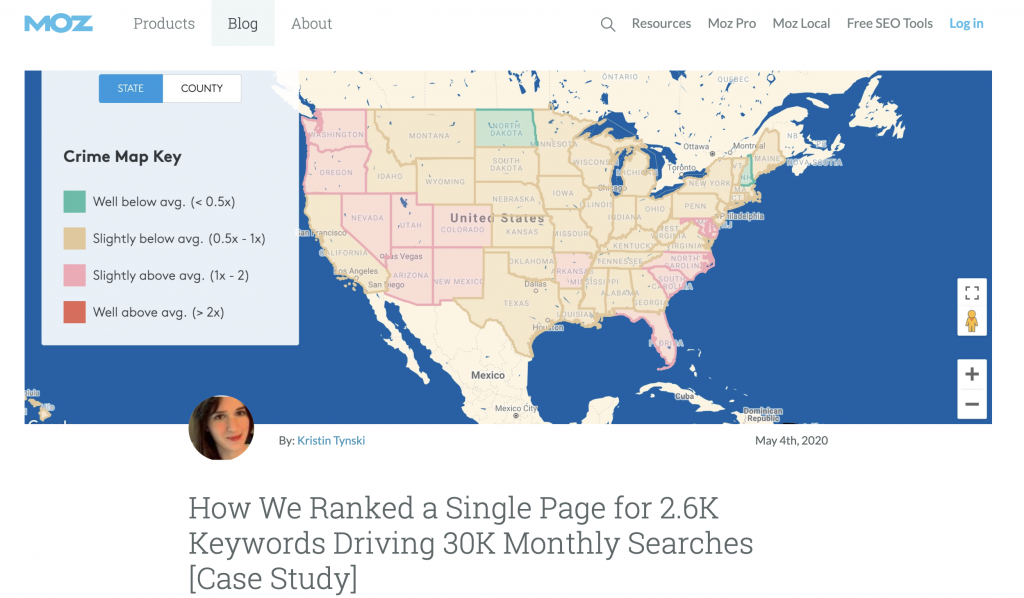 They work with blue chip clients and big retainers to deliver big results.
I became aware of Propellernet's work via Louise Parker's Twitter – and Tik Toks:
There's something in the Gulf Stream bringing fresh ideas to UK-based agencies, who seem to be some of the most productive in the English-speaking world.
Takeaways
These content marketing agencies have done what their services promise – they've successfully marketed their own agencies by showing their work and demonstrating their expertise via education.
As an upstart content marketing and link building agency ourselves, we've been inspired by these leaders and done our best to follow in their footsteps.