Reading Time:
5
minutes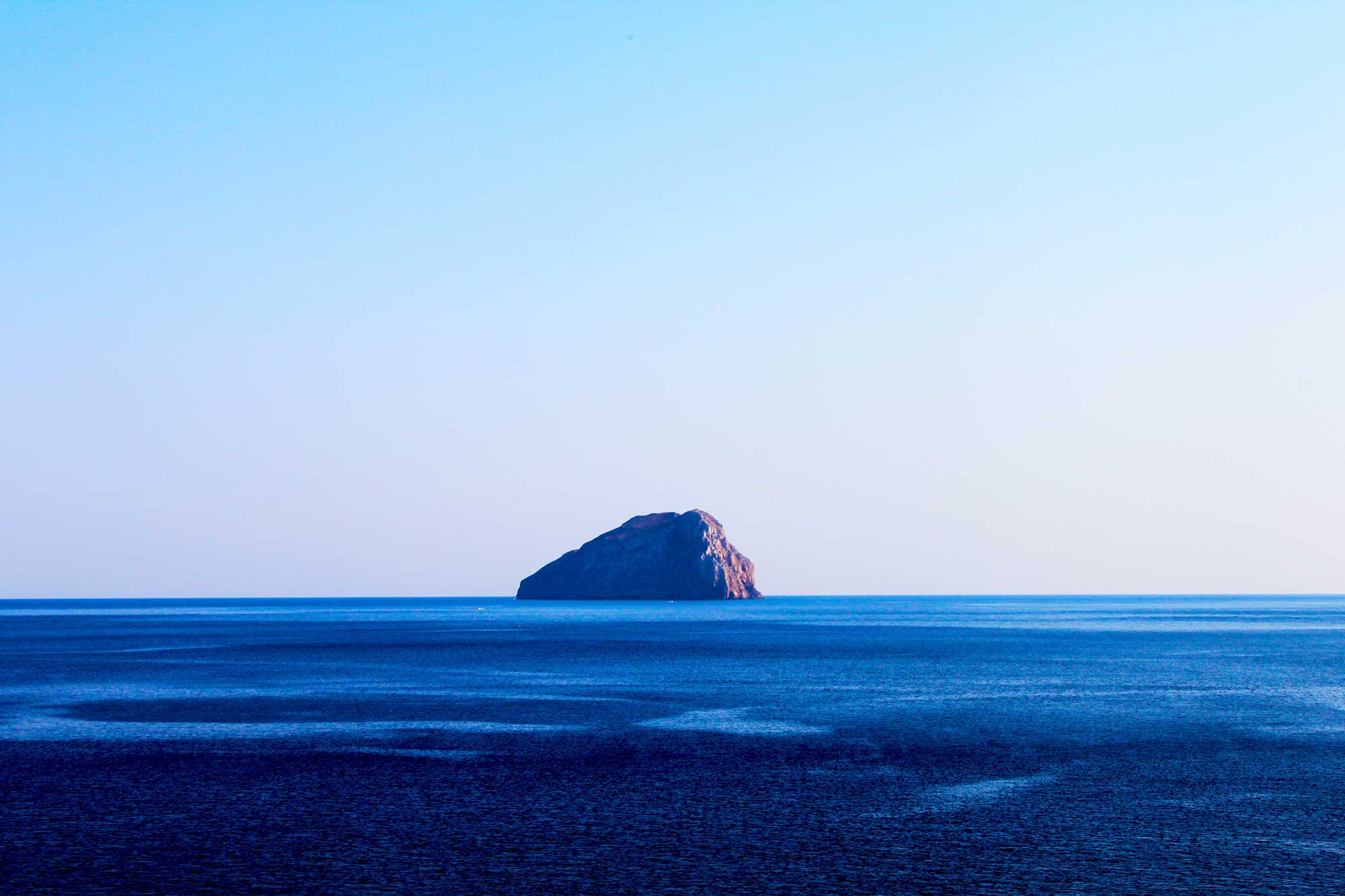 The biggest problem with blogging advice is that it can be unrealistic, not a good fit for your industry, or just technically impossible.
I'm assuming that you're in an industry where blogging is useful (link), and where you are technically able to blog on your company site.
There's two sides of the debate: blog frequently vs blog really well.
What I believe is the best answer will come later, but first a summary of some of the arguments and facts.
Let's get one thing out there and set up the two extremes.
Blogging never, or once a year in a non-convincing way
Blogging daily with huge, beautiful, shareable, amazing posts at 2,000+ words each
Of course writing amazing long articles daily is going to be a boon for your traffic. But if your business isn't a publisher, and is just looking for a way to generate more inbound leads, then that's unrealistic.
Our question for this article is whether you should follow the philosophy of blogging 2x weekly, and having your posts being just average articles of about 400-600 words and just one photo, or if you should write a mega-post 1-2x monthly that's long, amazing, and super helpful. Like an epic post. With graphs, photos, videos, embedded content, etc.
Let's call these two: standard post vs epic post.
Let's assume that as a marketing manager or business owner you are deciding between one or the other.
Philosophy 1: Blog Frequently with Standard Posts
One of the biggest proponents of blogging frequently is the HubSpot camp. This includes HubSpot itself recommending that you blog at least two times a week, or 11+ times a month for the greatest effect.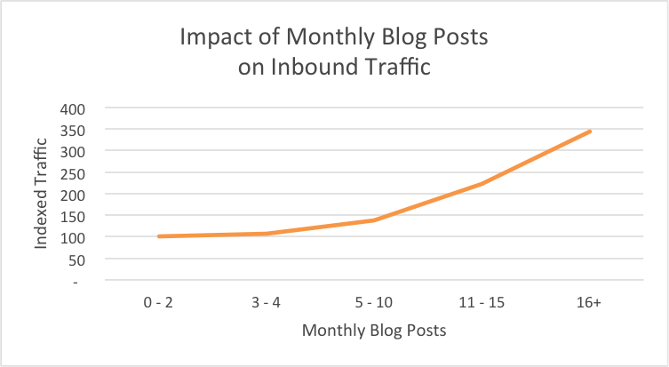 Pros of blogging standard articles 2x a week:
You're putting on your training wheels and building a habit
You're much more likely to do it if it takes less time and there's less pressure
In industries where nobody else is writing, this could be the minimum viable amount that you need
You're creating a larger volume of pages to rank in Google search
You have a larger volume of items to share on social media and with your email audience
Cons of blogging standard articles 2x a week:
You're more focused on putting anything out than an excellent article
Shorter posts are less likely to be shared and linked to
It's harder to differentiate your posts of such short length
There's less engagement signals passed to Google for organic rankings
You don't seem as much like a thought leader
My overall opinion on this is that it's definitely good to do something rather than nothing. If you just know that you're never going to write epic posts, then just start writing at your own comfort level twice a week. Put it on the calendar.
Note that your standard posts should be in the range of at least 400-600 words. Blogging has evolved from being just 100-200 word thoughts, to being more complete articles. Twitter is for those one-off thoughts.
HubSpot and their clan of followers and partners like to espouse that you'll have more pages that will rank and therefore your organic search traffic will improve. One of the problems with this type of thinking is that quantity is not always better than quality. If you have 100 just average blog posts, it will get your more traffic, but many will argue that 10 epic posts will do more to drive social shares, engagement, and backlinks.
Philosophy 2: Blog Less Frequently with Epic Posts
Much recent research has been performed recently on what makes blog posts and content viral. Viral in the sense of getting tons of engagement and links and social shares.
In the epic collaboration of Moz and Buzzsumo, they analyzed 1 million articles to come up with some concrete data. One of the most important conclusions is that longer posts are better:
"85% of content published (excluding videos and quizzes) is less than 1,000 words long. However, long form content of over 1,000 words consistently receives more shares and links than shorter form content. Either people ignore the data or it is simply too hard for them to write quality long form content."
Writing long form content is hard. Many of your competitors are probably not doing it unless you'r in the publishing or digital marketing industry.
Pros of blogging epic posts:
These types of posts are your best chance at creating "viral" blog posts
They can pay dividends in the long run
Statistically more likely to earn more links, shares, engagements
Help establish yourself as a thought leader
Cons of blogging epic posts:
They take much longer to put together (4-40 hours isn't uncommon)
You may get out of habit and end up not writing all together
They take more intelligence and focus to put together
Require more resources and skills across graphics, coding, etc.
If you want to stand out and actually have a chance at seeing your content making substantial waves online and in your industry, you have to have epic content as part of your long term plan.
Rand Fishkin, Neil Patel, Brian Dean, Buzzsumo and many others have made their own conclusions that epic content is the way to go.
My 50/50 Recommendation:
I recommend that you start out just hitting the publish button twice a week. That way you're flexing your muscle as you're getting started and making it a habit. Once you've got about 10-2o posts under your belt, then create two epic posts. Awesome, long, amazing posts just dripping with helpful information.
Then take a look at your Google Search Console search queries after a few weeks of your epic posts being published and see the difference between the two. Which style of posts are getting the most search traffic and keyword referrals? Take a look at your social metrics – which posts are getting shared the most? Take a look at your Google Analytics – which style of posts get the most referral traffic?
You have to experiment with your own business to find out what works best for your workflow, and what's realistic for your team.
Moz and Hubspot did this exact experiment and came to their own conclusions, definitely take a look at these posts to dive deeper into this debate:
Bonus Recommendation:
Topical hubs. In Moz's 25 Steps to Rank epic guide, this is a key idea. Google and your readers want to see you become the expert on something over time. If you're not focused on writing about the problems your company solves and your blog ranges from cat video commentaries to how to choose the best insurance, it will be hard to know what your blog is about.
Topical hubs are thought of as collections of articles around one theme. Start out with 3-5 big ideas for your company. What are the big 3-5 problems your business solves, or 3-5 huge questions that you can produce dozens of posts about. Think of these as blog post categories, but they're much more. These are themes that you want to build your thought leadership around. Take ownership of these topics and write about them frequently.
Author's note: I've been saving up all my energy recently to write one epic post – only to find that I never have time to set aside 5-10 hours to create one. Thus, this post was cranked out so I could hit the publish button.