Is there such a thing as SEO landing pages?
There is, but they should only be used in certain circumstances.
Typically on a paid search landing page you'll have a small amount of content, and focus purely on conversions.
In addition, with paid search landing pages, you will noindex the page so it doesn't show up in search results.
Paid search landing pages also have a minimal header navigation and few "leaks" where people may click out to another page before converting.
Here's a good example from Mention: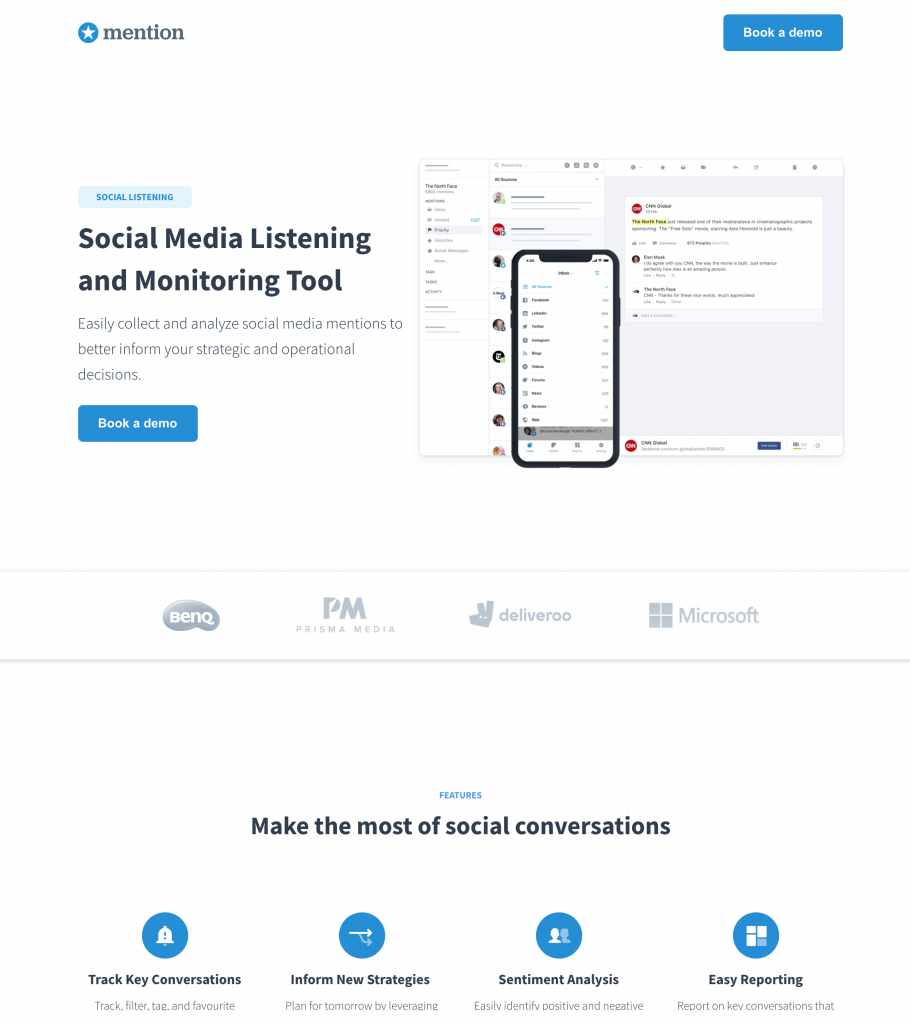 Conversely, with SEO landing pages, you want to target distinct products or services that are different enough from other offerings that they deserve their own page. You may also choose to do this if you want to target distinct variations of similar keywords that have a different intent.
For example, our technical SEO landing page is directly targeting technical SEO consulting. While this is a standard service page, it's also a landing page because it is conversion oriented: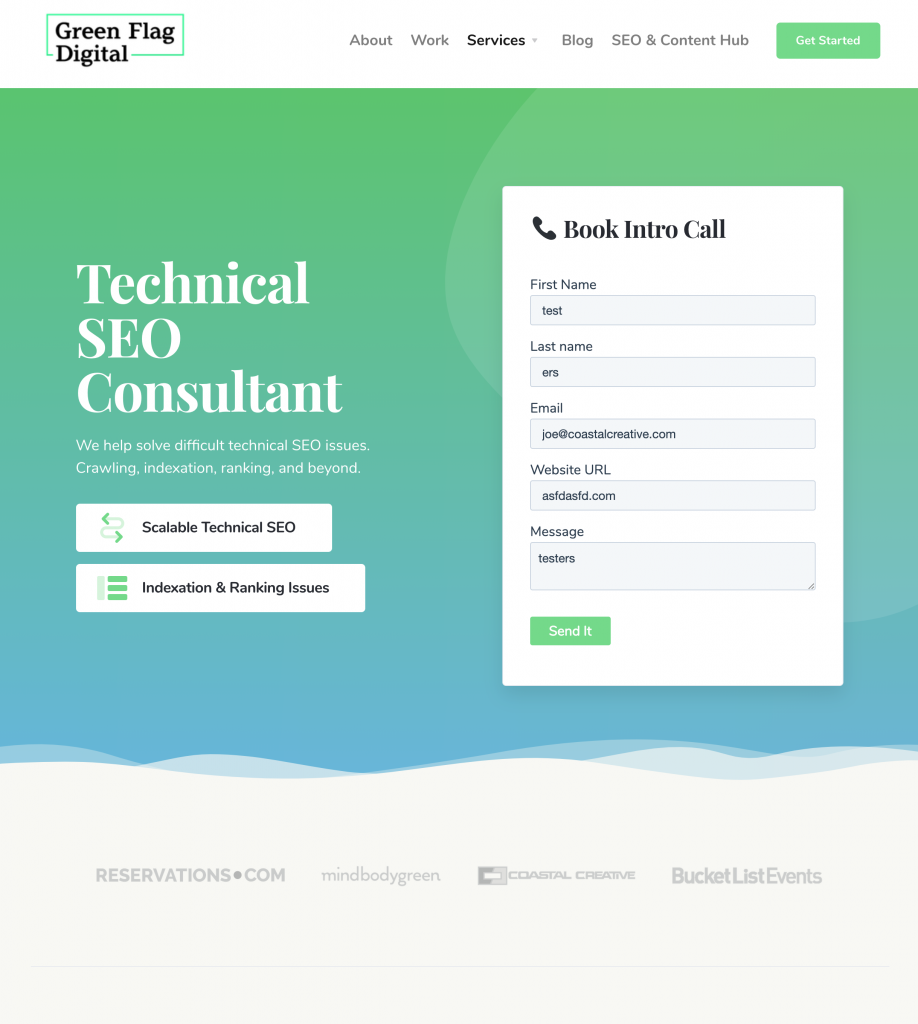 SEO landing pages should be sure to do the following in 2021 and beyond:
Specifically target a topic or keyword with healthy volume or customer demand to warrant creation and maintenance.
Write about 1,000 – 2,000 words on the landing page.
Cover multiple subtopics on the page, write like a human and think deeply about what your buyer persona wants to see.
Write out the 5-10 most common FAQs and put those at the bottom of the page.
Include images and video to demonstrate your knowledge and intelligence, as well as personality.
Cover the basics of SEO – include keyword in a compelling title tag, page headline and meta description.
Link internally from other pages on your site to this new SEO landing page, ideally 5 links to start, more later if you can.
Earn external links to this page. Much harder to do, but when writing a guest post, link back to this page if it makes sense contextually.
Don't worry too much about the other nitty gritty things like image SEO and other small factors, you can come back to that about 30 days after launching to further optimize, but don't let it delay things now.
Monitor the results of the page over the 30-90 days post launch and add in new keywords and topics you see pop up in Google Search Console. Can also monitor user screen recordings using Hotjar or FullStory.
There are also some who do hybrid landing pages, which are use for both paid traffic and SEO. If you're tight on time and resources, these can be a good place to start. The downside is if you're optimizing for paid search conversions, you'll be sub-optimizing for SEO, and vice versa.
Here's a good example from Socialbakers: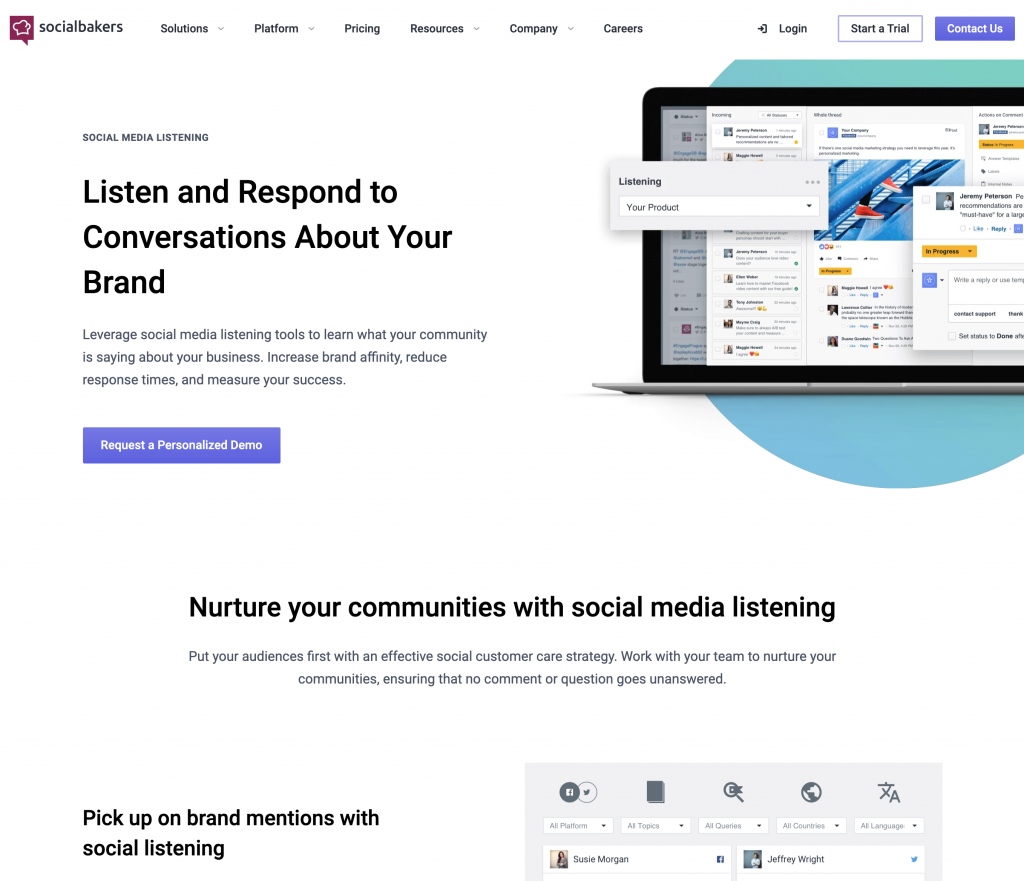 Socialbakers may be accidentally allowing this page to show in search results since the title tag isn't optimized for SEO, nor is the page long in content. But it's bringing in some organic traffic and they're also sending AdWords traffic to the page.