Bucket List Events is a tour operator providing once-in-a-lifetime trips around the world. Does either Oktoberfest, The Masters, Running of the Bulls, or the Olympics sound like fun? They provide top-notch experiences to discerning travelers, and provide access to activities most can't.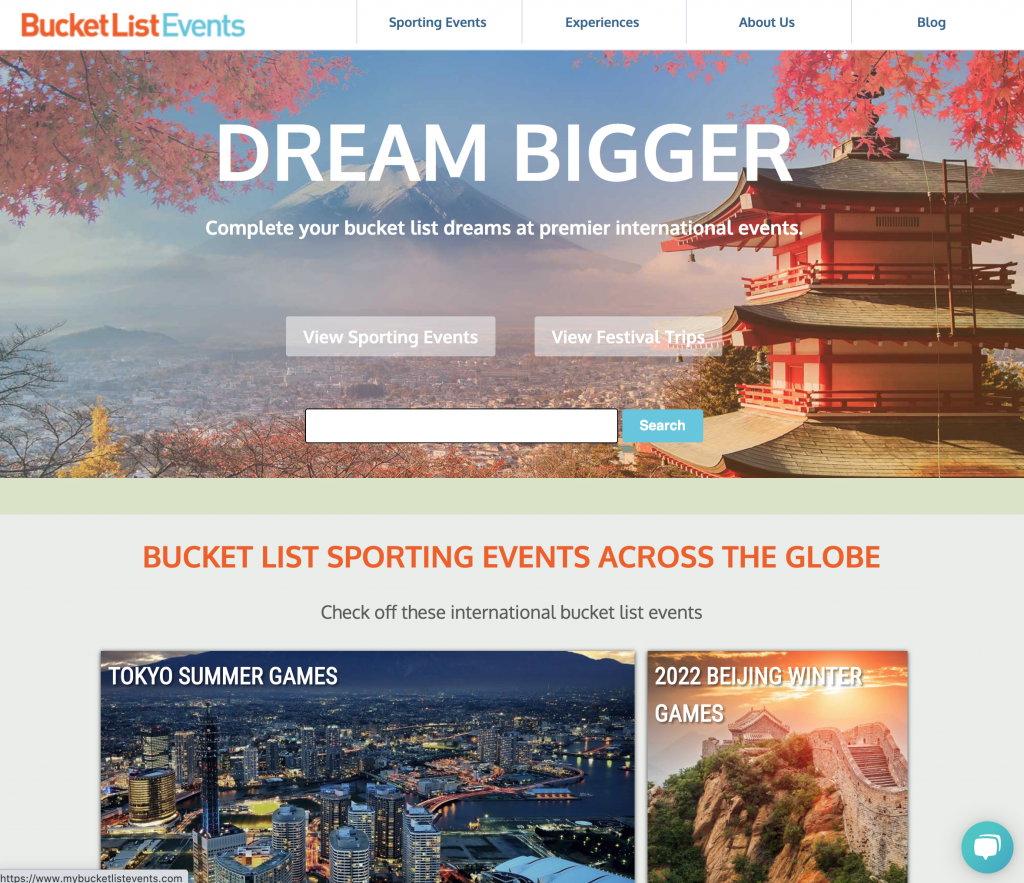 Joe originally started at the company as the director of marketing, where he worked for over a year to transform the company's digital marketing from top to bottom. This primarily included migrating the website from Magento to WordPress, managing a full redesign and rebranding, and fully utilizing HubSpot for marketing automation. The SEO side of things included increasing organic traffic via a new content creation strategy and executing on several innovative link building campaigns.
Highlights:

Helped grow organic traffic 902% from 10,700 visits in Q1 2015 to 107,300 visits in Q1 2019.
Average yearly organic traffic growth of 105%.
SEO-driven revenue from less than $1 million in 2014 to close to $5 million in 2019
Helped grow overall website traffic from 19,800 visits in Q1 2015 to 145,100 visits in Q2 2019.
Grew revenue annually from low seven figures to mid-seven figures, propelled mainly by website leads.
"We hired Joe and Green Flag Digital when we first launched our business. With their help, we defined and expanded our online presence, increasing our web traffic by an average of 105% year over year. Joe and his team consistently delivered highly qualified leads that understood our product. Our annual revenue multiplied during the engagement, rapidly exceeding more than $5 million annually, driven almost exclusively from website leads. I'd highly recommend the Green Flag Digital team for any company looking to expand their inbound marketing and SEO."

– Brian Peters, CEO, Bucket List Events