Looking for an Austin, TX-based SEO Consultant?
I know the world of SEO is confusing and you want some expert advice on getting a return from your organic search effort. If you're based in Austin and looking for a local consultant, you either prefer to meet in person, or just want to narrow down your search. I have several Austin-based clients currently that compete in their industry on a national level. If you're looking for services starting at $1,500 a month, fill the form to your right.
Benefits of Working with an Independent Austin SEO Expert:
Senior-level consultant focused on your project, not fresh college graduates
Focused on quality clients
Only a handful of clients at a time, so you'll be considered important
A local person for face-to-face meetings
Experience in-house with a billion dollar company, and serving clients on a consulting basis
An expert focused deeply on SEO, with other marketing service specialities to stay well-rounded
Published author on Moz, Hubspot, and Practical Ecommerce
Focused on showing revenue and ROI for your business
Aren't Full Service Agencies the Way to Go?
In some situations, a full service, integrated agency can be the way to go. These are best for companies that want very little oversight of the projects, and want an outside generalist agency to handing all of their marketing.
That's the problem with large, full-service agencies, however. They're often so generalized that you get great service in some areas, and they outsource the rest, or give it to someone who isn't a true expert.
If you're just trying to cover your bases, it's helpful to get general help. If you're looking to leap ahead in certain traffic channels for your website, you need an expert. It's difficult for a business owner to decide who is the expert, and who has their best interest in mind, that's for sure. The only solution is to learn the process as you go, or to find a true partner who can both do the work for you and teach you all along.
How Would an SEO Engagement Work?
There are a few steps to determine fit:
You fill out the request more info form so I can reach out to you
I'll send you a more detailed application so I can get to know your business
We'll set up a 20-minute phone call and I'll point out some ideas for your current site
Then we'll set up a paid website review so I can take a deeper look at the most pressing problems on your site
You'll have your team make those recommended changes so you have a feel for how my expertise impacts your site without you first committing to long-term locked-in contracts
From there we'll discuss monthly growth projects, in either a hands-on format, or advisory format
Analysis and evaluation and profit!
I hope to meet you soon, and hear what your business dreams are for 2016-2017!
Joe Robison, Green Flag Digital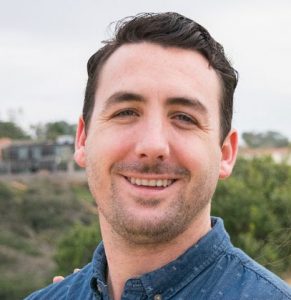 Get Started Here
[activecampaign form=199]