We've worked with Bucket List Events for over four years to grow their site from an under-performer, to a site consistently ranking #1 for core travel package search terms, such as "oktoberfest packages" and "tokyo olympics packages".
Sitewide SEO Improvements
We tackled the foundational SEO issues from start to finish. We mapped out the URL structure based on keywords research, implemented internal linking, revamped the on-page SEO basics on every page, and continuously refined and improved the process.
When it comes to travel sites like this, while there's lots of competition from huge providers and TripAdvisor, there's plenty of room for focused companies tackling a specific niche.
2-Year Blogging Campaign
We produced consistent keyword research-backed blog posts that bring in top of funnel traffic to convert to email subscribers, as well as drive brand awareness.
By blogging multiple times a month, focusing on longer form blog posts, and writing to topics that people were actually searching for, we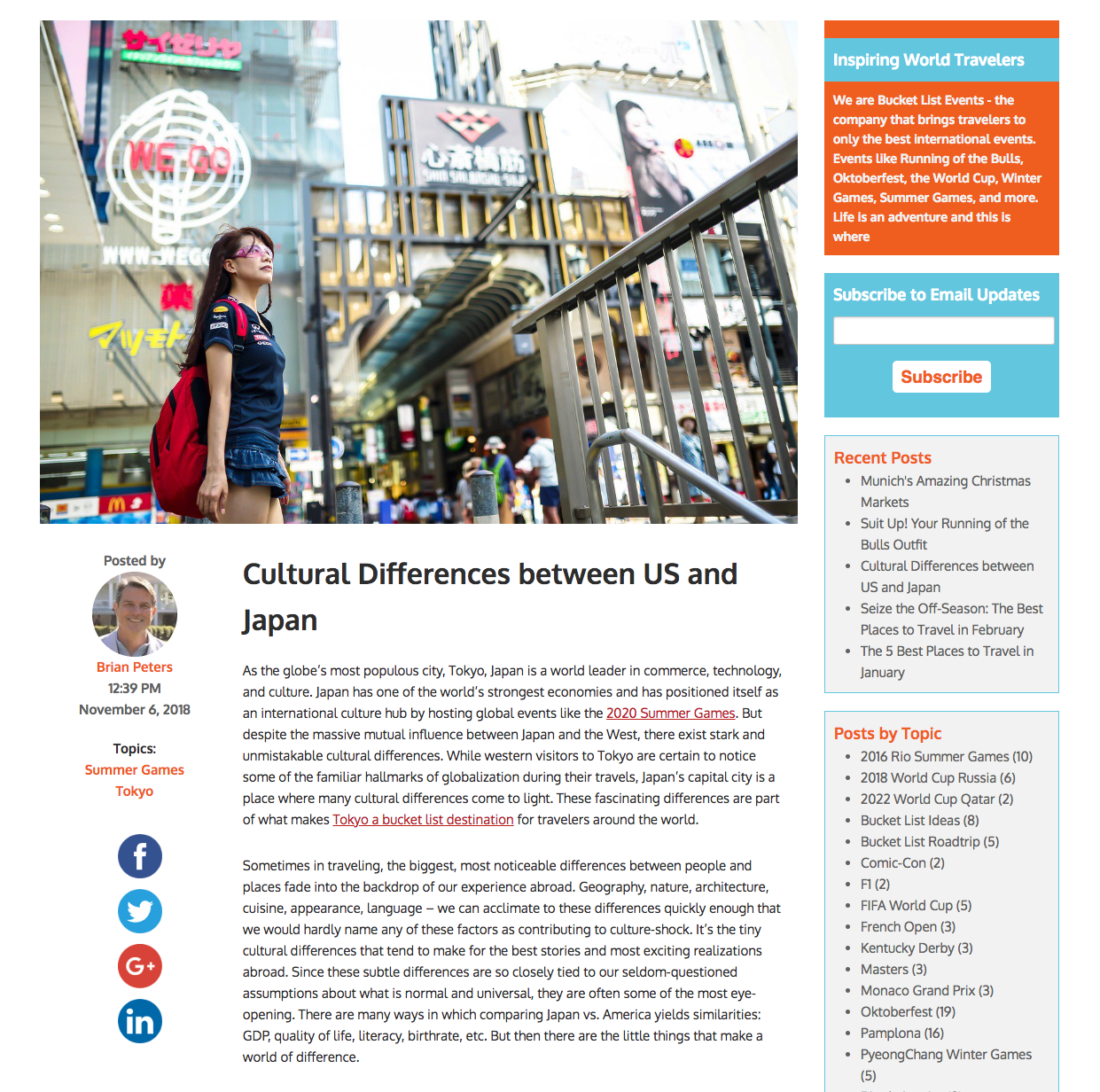 Results
The site has grown 130% YoY and over 520% since our campaign began.