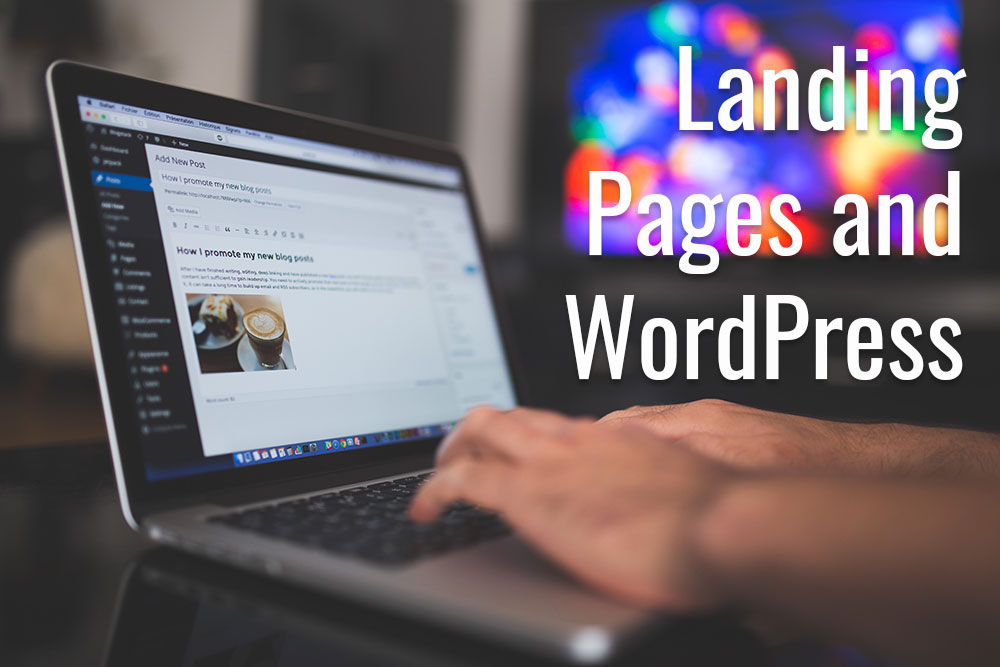 Today I'm scratching my own itch because it's a question I've wondered about over and over but never had a great answer to.
There's lots of great landing page software platforms out there, but it's hard to know when you really need them. Software like Unbounce, LeadPages, and Instapage promise the ability to rapidly create and test landing pages, but if your site only needs a handful of them, do you really need to subscribe to another piece of software?
I'm not doing a start to finish walkthrough of what landing pages are and how to design one, but looking at when you should purchase landing page software to use with WordPress, and when you should create one within WordPress itself. We're focusing on WordPress site owners, but this can apply to many platforms such as Magento, Drupal, Shopify, and others.
The main question is: when do I need to use a landing page creator, and when can I just build a landing page directly on my WordPress site?
1) If you're in the pay-per click game, landing pages are a must
If you're doing Google Adwords or other paid search marketing, landing pages are important. You have the ability to specifically decide where you want your paid traffic to go, and so you should send them to the most optimized page. If the searcher is looking for "two week italian travel tours" then you want the landing page to perfectly match that search query.
Some paid search landing page examples of our search: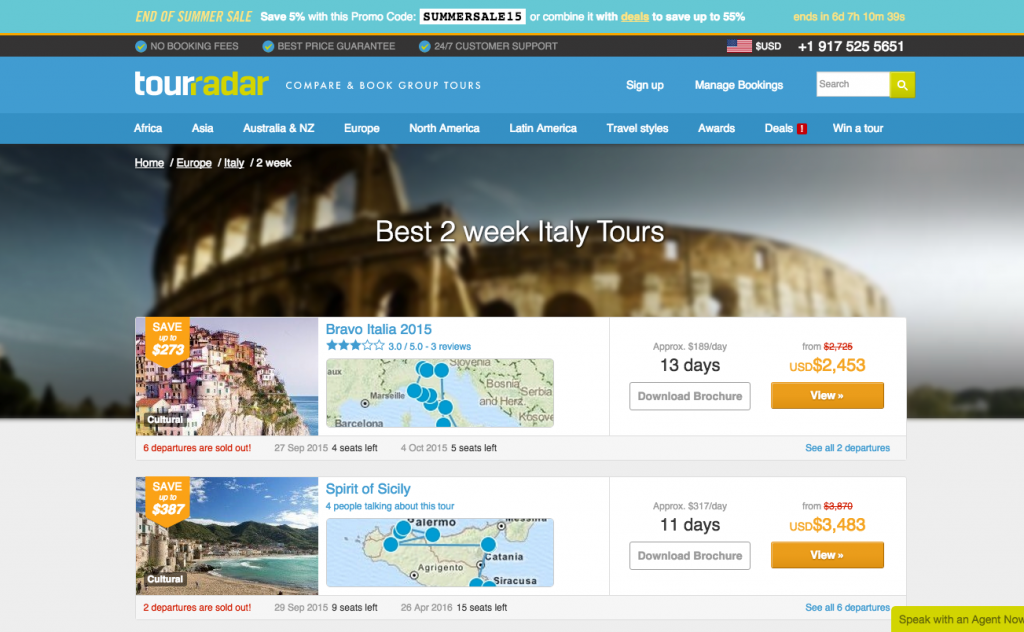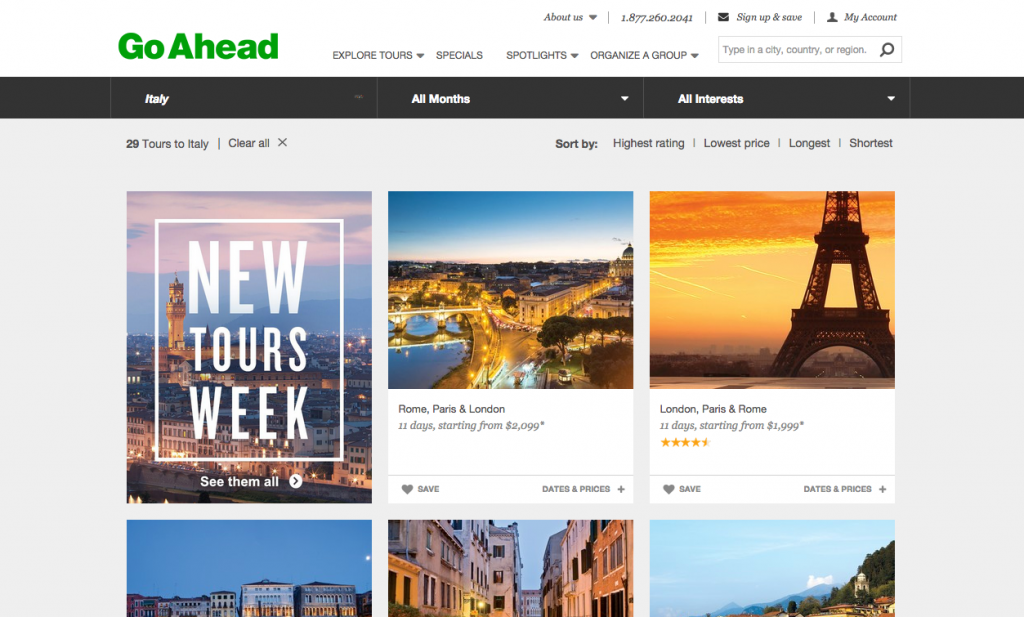 That brings up the question, wouldn't you want landing pages for everything a searcher is looking for? The difficulty these days is that we no longer have absolute transparency from Google about what keywords people are searching for and which page they're landing on in our website. We have Google Search Console that gives us a good amount of information, but it doesn't connect all the pieces. With Google Adwords, however, we get clear information about which search queries triggered which ads we own, and which of them were clicked. A lot more to work with than when you're dealing with organic traffic.
When you're doing paid search with Google Adwords or others, you're spending money on your biggest money making searches. You're really only focusing on the products and keywords that are profitable. Because of this, you can fine tune landing pages that focus specifically on those phrases. When you're building the pages on the rest of your site, you don't have that luxury and your pages have to work for dozens to hundreds of keywords. (We discuss this next)
When do you need to use software? I would recommend you check out using a landing page software tool when you have a high volume of products and keywords that you're bidding on with paid search. That way you can rapidly copy and test multiple pages. If $50 a month for software is no issue, it would still be a best practice to use landing page software that can help you test, optimize, and rapidly create pages just for paid search ads.
More reading:
>Final word: If you're doing PPC at a high volume, you can take advantage of landing page software tools. If you're only using a few pages, creating a landing page in WordPress may be all you need, but landing page software would still be optimal.
2) Landing page software and SEO
Landing page software might not always make sense if you're just focusing on organic search traffic more than any other source. You should focus on a variety of channels, but if organic traffic is your only main source of converting traffic at the present, landing page software probably doesn't make sense.
The reason being is that landing pages are often mean to be laser focused getting someone to fill out a form as quickly as possible. This means just enough information to make them convert, but not too much. Conversely, when you're building pages for organic traffic, long in-depth pages outperform thin, shallow pages. A serpIQ industry study showed that the top three results tend to have more than 2,000 words per page on average: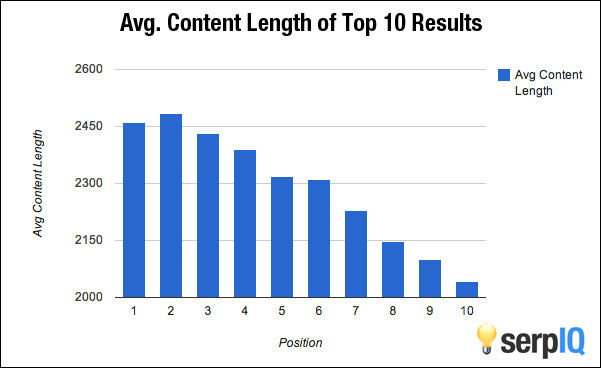 This quest for content length for high rankings in Google search can directly conflict with your landing page optimization goals. When using focused landing pages, you want to A/B test the crap out of them to find whether short, focused pages or lengthy in-depth pages are best. If you're focused on organic traffic, however, those short pages aren't going to help you too much in the search results and you'll want to focus on longer pages. So in this case, it's better to create pages on your site that are meant for bringing in organic traffic and optimize them as much as you can.
The second problem with landing page software is that it often puts your landing pages on a subdomain of your site. So the landing page URL looks like "go.example.com/italian-vacations" instead of "www.example.com/italian-vacations". Having content on a subdomain is suboptimal for your rankings, because not all of the authority is passed from your main domain to the subdomain.
Rand Fishkin from Moz has a great video about this, where he clearly states:
"I can't tell you how many times we've seen and we've actually tested ourselves by first putting content on a subdomain and then moving it back over to the main domain with Moz. We've done that three times over that past two years. Each time we've seen a considerable boost in rankings and in search traffic, both long tail and head of the demand curve to these, and we're not alone. Many others have seen it, particularly in the startup world, where it's very popular to put blog.yourwebsite.com, and then eventually people move it over to a subfolder, and they see ranking benefits."
Unbounce and Hubspot definitely put their landing pages on subdomains only, but other platforms like LeadPages allow you to put the landing page on a subfolder of your site. This is much better if you're focused on organic traffic, but you still have the problem of trying to match every search query with a large quantity of pages versus just creating a few high-quality and lengthy pages.
More reading:
>Final word: If you're focused primarily on organic traffic, you probably don't need landing page software. Focus on creating descriptive, user-friendly, and high quality content that will rank for a variety of keywords. You should still make the page conversion oriented.
3) How to create a landing page in WordPress
One of the hallmarks of a landing page is that you remove a lot of the distractions and fluff on the pages. This means removing some of the navigation, removing distracting "related posts", even removing a lot of the footer content. What this means in WordPress is that you can't use a standard page that you would use on the rest of the site, if you want the best conversion rate possible.
You have to either be comfortable with editing the template files in WordPress, install a WordPress landing page plugin, or use a theme on your website with landing page creation options.
Codeinwp offers five options for creating WordPress landing pages, which includes plugins, templates, LeadPages, and manual coding.
WPExplorer has a good post on some of the technical aspects of creating a WordPress landing page. This post gives you an example of themes that have the ability to create landing pages built-in, as well as how to code one yourself.
More reading:
>Final word: Creating focused landing pages is not natively built into WordPress, so you have to use one of the options above to create one on your site. Depending on your skill level, the time and complexity will vary.
Recap
There are so many options out there for building landing pages these days. Unbounce started off the movement by solving the problem for marketing teams at companies that were having trouble getting new pages created by IT. That was an important problem to solve. As more and more business owners realized the power of landing pages, more and more businesses of all sizes started implementing them.
Because of all the options, it can be confusing know which to choose. Make sure you read the three articles in the third section of this post to see what camp you fall into as a website manager. If you have little time, using landing page software will be your best route. If you're code-savvy and only need a few pages once in awhile, editing your WordPress theme is the way to go.
Not enough companies take full advantage of the power of landing pages. I detailed on the HubSpot blog the power of landing pages when they actually work, and the results were stunning. At the end of the day, you just have to choose a path and get started!
What problems and questions do you have with landing pages and WordPress?
content
cro
landing pages
ppc